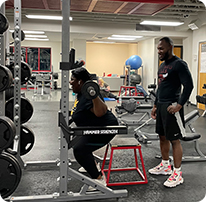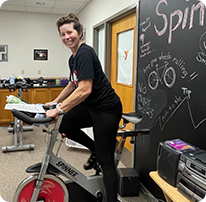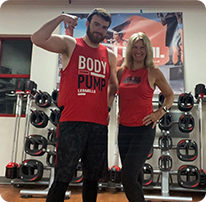 Being healthy means more than simply being physically
active. It's about maintaining a balanced spirit, mind and
body. The Y is a place where you can work toward that
balance by challenging yourself to learn a new skill or
hobby, fostering connections with friends through our
lifelong learning programs, or bringing your loved ones
closer together through our many family-centered
activities. At the Y, it's not about the activity you choose
as much as it is about the benefits of living healthier on
the inside as well as the outside.
Group Fitness Classes
Contact: Josh Chapman, Group Fitness Coordinator
josh.chapman@twinpikefamilyymca.org or call 573-754-4497

All fitness classes are FREE with your Y membership or the with the purchase of the day pass.
August Group Exercise Classes
Massage Therapy
Be healthier.
The Twin Pike Family YMCA is offering massages by licensed therapist, Thea Nelson, to any member of the community. Thea Nelson is available to help you relax, relieve your tension and reduce your stress. The massages will be "by appointment" and offered in half hour and one hour time slots. New clients need to allow an extra ten minutes for their first appointment in order to fill out paper work and discuss your health needs with the therapist.
Monday
Tuesday
Wednesday
Thursday
Friday
4:00 p.m. - 6:30 p.m
9:00 a.m. - 2:30 p.m.
4:00 p.m. - 6:30 p.m.
9:00 a.m. - 2:30 p.m.
9:00 a.m. - 2:30 p.m.
Half Hour Massage - $40
One Hour Massage - $60
One Hour Massage - $100
Payments are made directly to the massage therapist.
Call 573-754-4497 today to schedule your appointment.
Personalized Wellness
We all need the advice of an expert sometimes, as well as the personal attention that comes with a trainer or coach. Twin Pike Family YMCA offers personal training and coaching to help you set and meet your specific goals in order to live healthier. Schedule your personal training or Strong Families (orientation for kids age 10-15) appointment at the front desk. Our Y Fit program is explained in the Y Fit flyer below.