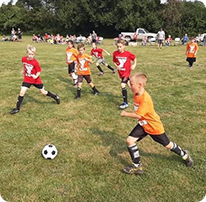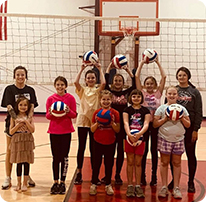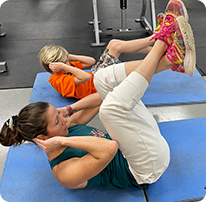 We are extending our temporary closure until April 30th. Please check the YMCA Facebook page for the most up-to-date information.
At the Twin Pike Family Y, we offer fun programs and
classes for every member of the family. These programs
help people develop an active and healthy lifestyles. As
always, we incorporate the Y's four character values—
honesty, caring, respect and responsibility into every
one.
Click on the links below to learn more about each
program.
Twim Pike Family YMCA Program Guide
Check out the Twin Pike Family YMCA Program Guide for all of the latest information, membership, programs, and more that we offer. Everything that goes on throughout the YMCA is located in here. You can even stop in today and pick one up!
Programs
Get Certified
Deep Water Running
Lap Swim
Swim Lessons
Swim Team
Water Aerobics
CPR
AED
First Aid
Lifeguard
Youth Sports
Adult Sports
Special Events
Basketball
Coach Pitch Ball
Disney with Deanna
Karate
Soccer
T-Ball
Tumbling
Volleyball
3 v 3 Basketball
Co-ed Volleyball
Co-ed Softball

5K Runs
Boo Bash
Biathlon and More
Easter Egg Hunt-Pool
Healthy Kids Day
In Motion Challenge
Pizza and Prayer
Santa Day

Group Fitness Classes
Massage Therapy
Personalized Wellness
AOA (Active Older Adults)
Anything Goes
Aqua Blast
Beachbody PiYo® Live
Beginner AOA (Active Older Adults)
Cardio Mix
Circuit Training
High Fitness
Les Mills Body Pump®
Pound®
Spinning®
Step Endurance Class
Strong by Zumba®
Tone & Tide
Traditional Yoga
Water Cardio Fit
Weights
Yoga
Zumba®
(Click on the Wellness link above to see Fitness Class Schedules/Descriptions)

Rates
Hours
Strong Families
Personal Training